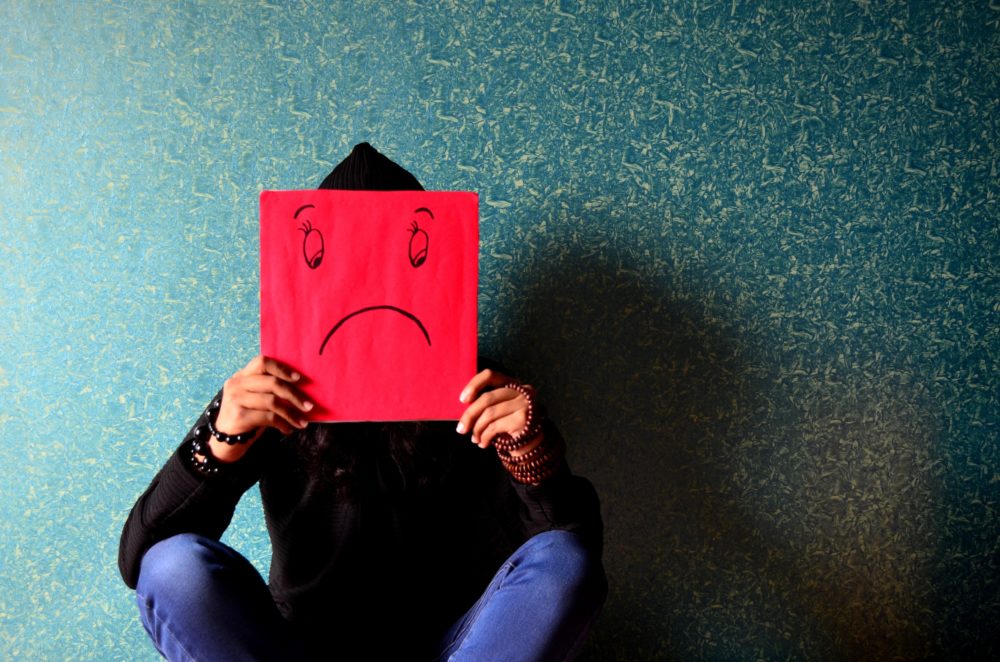 Headache and Migraine: Can Introvision help?
Less stress can lead to less pain
Stress and psychological overload can cause headaches and migraine. Relaxation techniques are therefore approved forms of preventional therapie. For a lot of people affected by chronical pain stressreduction leads to less pain. It is also proven that migraine-patients have a modified stimulus processing. Introvision as a psychological approach of emotional and mental selfregulation works with a special technique of perception. This is why we are convinced it could be particularly helpful and effectful for people with migraine.
Introvision is a mindfulnessbased approach which is proven to reduce stress. Migraine-patients who learned how to make use of introvision before or during a migraine attack describe that it brings relaxation and relief into the pain. Having learned a nonjudging mindset changed their attidue towards their own migraine. They don't it experince it as much as an additional stressor any longer.
Dr. Monika Empl (neurologist and expert fpr headache at the University of Munich): "Patients talk about having less attacks and being mre sensitive since having been introduced in introvision. They perceive signs of an upcoming migraine-attack earlier an are therefore in a better position in deciding whether to wait or not with the medication. This has a positve impact on the effectiveness of the medication."
Introvision won't magic the medical cause of the headache or migraine away. What it can do is to contribute to a change in the handling of your pain, so that it may reduce the frequency, lentgh and/ or intensity of the attacks.
I published a guidebook on introvision and headache together with Dr. Monika Empl and Sonja Löser. We are running a researchproject on the effect of Introvision on migrainepatients at the University of Munich. I also offer webinars on this topic. Please contact me if you are interested in finding out more.
Guidebook: How to relieve Headache and Migraine with Introvision
Dr. Monika Empl, Sonja Löser and Petra Spille published this book in 2017. Dr. Empl is neurologist specialized on headaches, Sonja Löser is educationalist and Petra Spille a sport scientist, all certified as advisors for Introvision. The book offers the theoretical background you need in order to perform Introvision on your own as well as a detailed exercise instruction for learning the method KAW (acknowledging attentive awareness). Lots of examples show the link to headache and migraine. A whole chapter is on the latest state of knowledge on the origin and treatment of headache and migraine from the viewpoint of neurology.
Our guidebook has not yet been translated. The german edition was published by mvg-Verlag.
Research Study: Introvision for Migraine and Headaches (IntroMig)
The neurological clinik at the Hospital of Ludwig-Maximilian-University in Munich, Germany, is testing the effectivity of Introvision on Migraine and Headache. Participants are patients with at least 5 headache days per month. They are asked to journalize their headaches for a period of 6 months, without changing their habits in neither preventive medication nor non-medicational methods in this time. They are tought Introvision in a six-week-course, including a weekly two-hour group lesson, a personal support and an exercise program. This is followed by three individual sessions of Introvision with a qualified advisor by videoconference. Three months after the last individual session of Introvision the the number of headache days will be compared to the ones of the waiting list group before they start the six-week course of Introvision.
If you are interested in more details please feel free to contact me or take a look into the IntroMig entry in database Clinical Trials of the U.S. National Library of Medicine.